Instructions
Whisk millet flour, tapioca flour, baking powder, garlic powder, and salt in a bowl.

Mix in the egg and soy milk.

Pour the batter into a non-stick skillet and cook over low heat for about 5 minutes.

Transfer the crust to a baking pan and put on your choice of toppings.

Bake for 15 minutes at 425F.
Step by Step:
Processing these millet grains in my coffee grinder was a lot easier than I was expecting, taking just under a minute.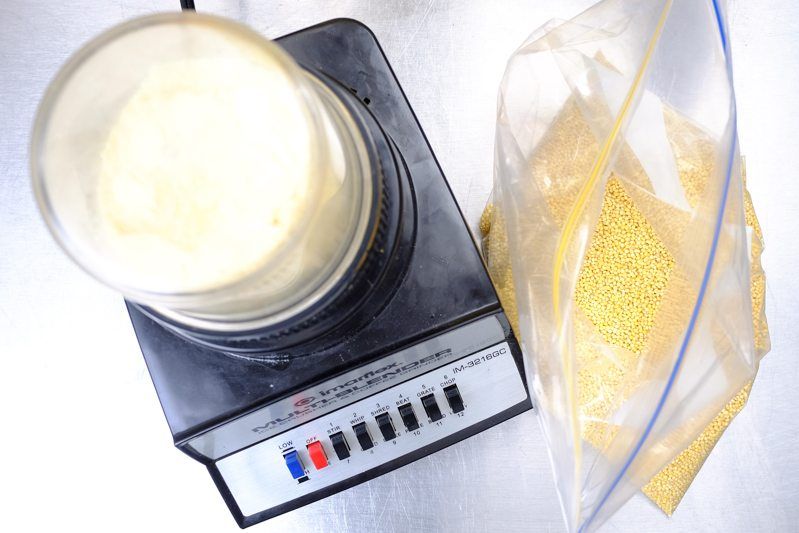 Run the processed flour through a fine sieve to get those last bits of grain out of the flour. They can make your pizza crust really gritty.
The flour still came out too grainy to hold up into a smooth dough.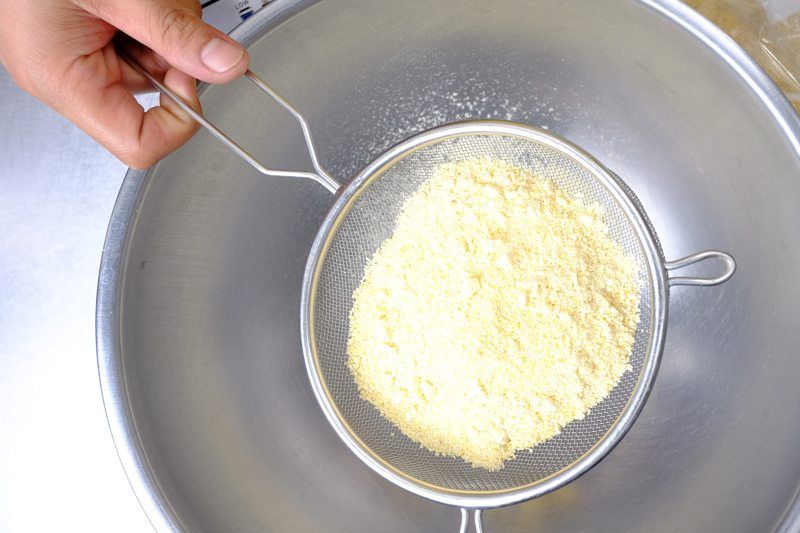 I added an egg for binding, a good pinch of baking powder to lighten it up a bit, and some soy milk to get it to the consistency I like. You may go for any milk if you wish, or simply water. I went for soy milk to keep this batter vegetarian-friendly.
Still too loose – those little millet grains were still so distinct. I knew some dense flour had to go in to give structure to my batter. I instantly thought tapioca flour would be my best bet given its sticky nature.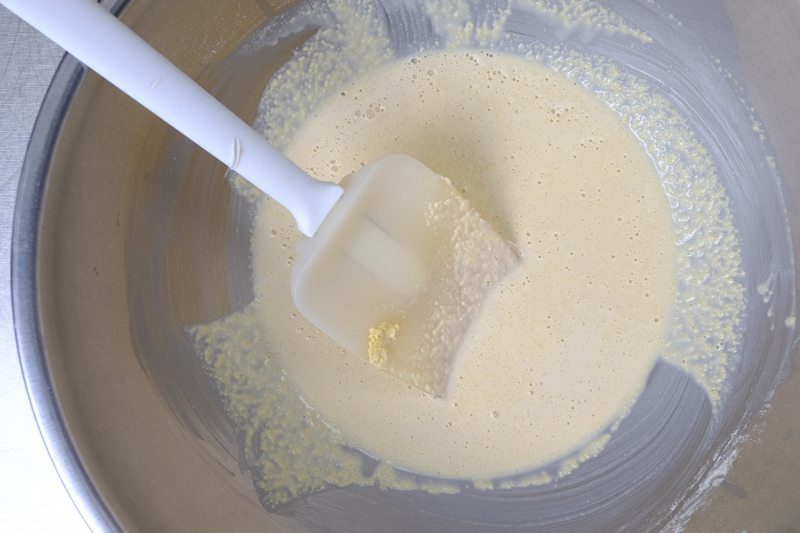 The batter cooked really nicely in a non-stick pan, dense enough to crisp up in the oven.
wanted to see how this millet flour crust would hold up to heavy toppings. Chicken slices, mushrooms, mozzarella. . . I think that's heavy enough to test this dough's strength.
After another 15 minutes in the oven, the dough came out holding really well. Crisp but not crumbly at all. It really had a unique flavor too, similar to chickpeas, which was perfectly enhanced by the addition of garlic powder in the batter.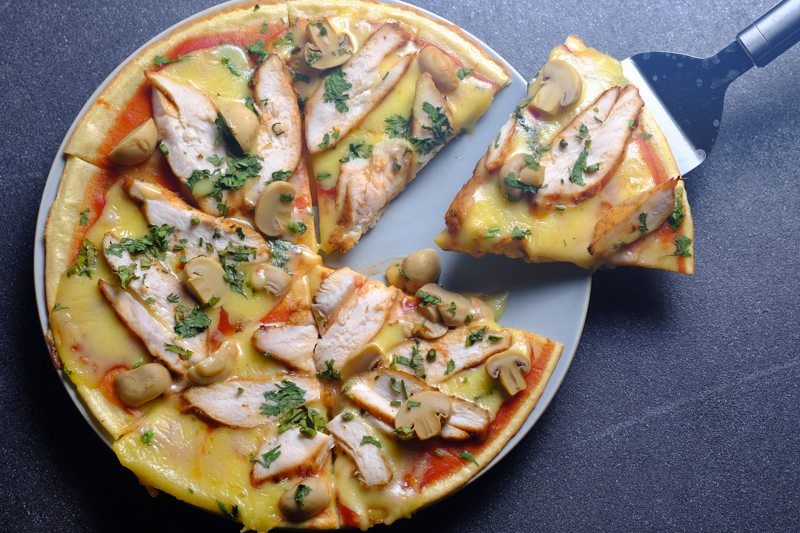 As the recipe shows, I took advantage of both millet and tapioca flour to create the desired consistency for this pizza dough. A key reason was simply that I made the millet flour myself, as the end result might be a little different if you bought the flour from the store. Nevertheless, the dough itself came out well and is perfect for making homemade pizza.
Of the two flour types, tapioca is probably more common and is often considered one of the best performing gluten-free flours. In fact, tapioca flour is used in a range of different types of dishes, particularly as a thickening agent.