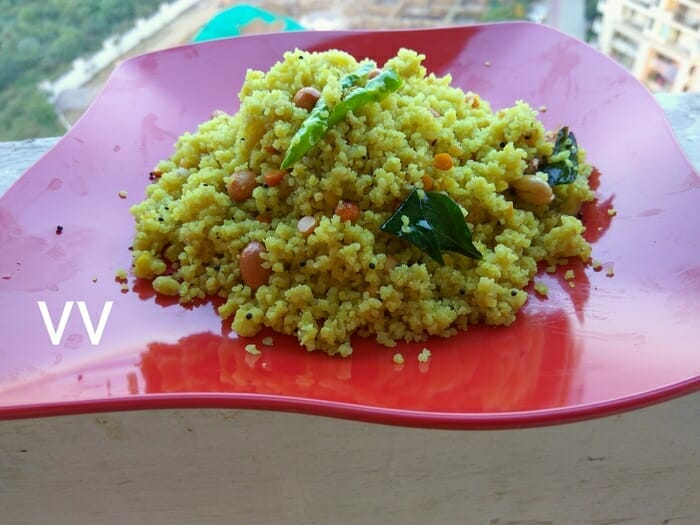 Ingredients:
1 Packet (250 grms) of Little Millet/Samai Poha/Aval
2 Tbsp Urad dal
2 Tbsp Chana dal
6 Slit Green Chillies
1 Tsp Mustard Seeds
4 Tbsp Peanuts
1/8 Tsp Asafoetida
1/2 Tsp Turmeric Powder
2 Tsp Lemon Juice
10 Chopped Curry Leaves
2 Tbsp Chopped Coriander Leaves
Directions:
Wash, drain and keep the poha aside for 10 minutes.
Add turmeric powder, salt and mix thoroughly.
In a pan, add oil and do the tempering of mustard seeds, asafoetida, green chillies, peanuts and curry leaves.
Add the poha and saute in the oil on low heat so that everything gets mixed up well.
After 5 minutes, switch off the heat and add the lemon juice. Mix thoroughly.
Keep covered for 10 minutes and before serving add coriander leaves.
Simple and tasty poha ready!